Photographic Society Of Madras (PSM) is holding a photography contest to celebrate Madras Week.
There are three themes to choose from.
My Madras: The photos depicting what it means personally to the photographer. Including typical Chennai views like monuments, beaches, city life, cityscapes, scenes against which day-to-day life is Chennai plays out
Only in Madras: Scenes which are unique to Madras
Evolving Madras: Shift from the ancient to the old to modern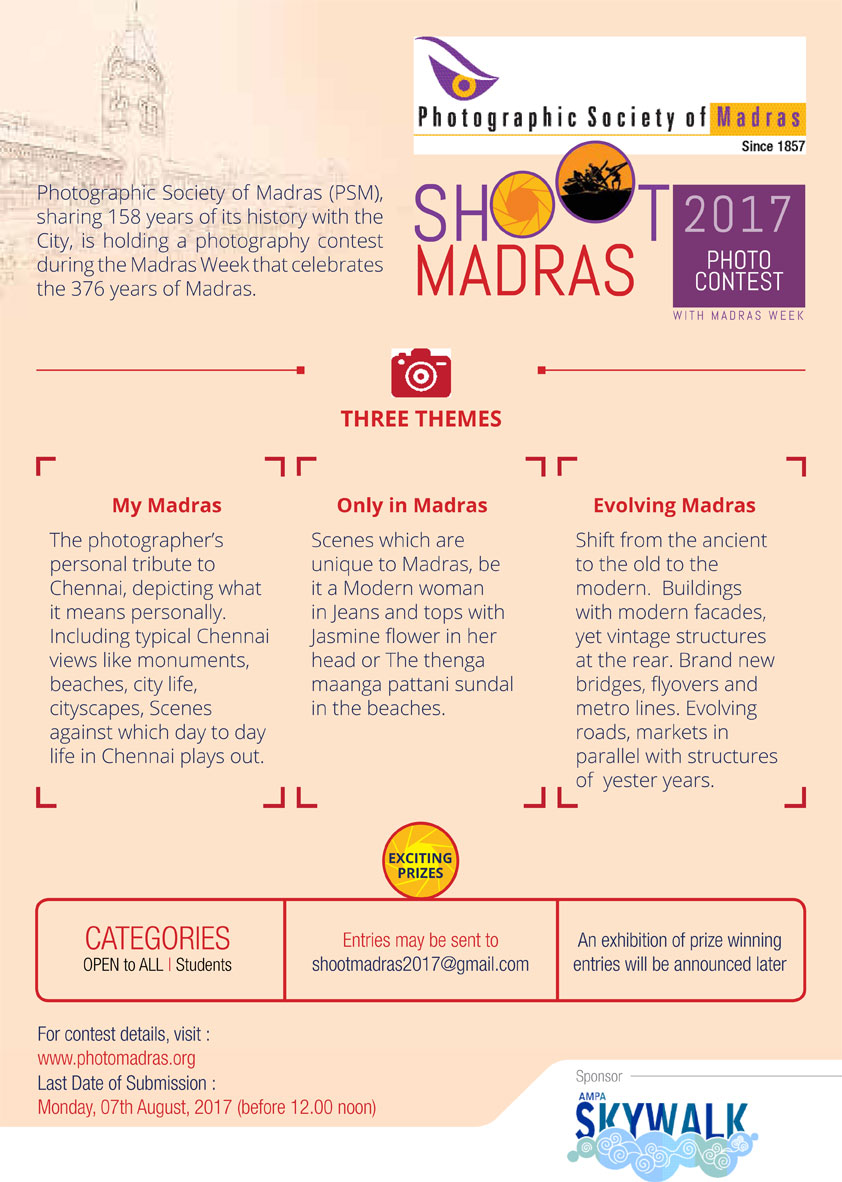 The contest is open to all including students
Entries may be sent to shootmadras2017@gmail.com
Last date for submission Aug. 7, 2017 (before 12 noon). Extended till Aug. 10, 2017
The exhibition of the winning photos of ShootMadras 2017 would be held at Ampa Skywalk, No. 1, Nelson Manickam Road, 627, Poonamalee High Road, Aminjikarai, Chennai, Tamil Nadu 600029, during the Madras week, for three days from 23-26 August 2017, with the award ceremony at 10 am on 26th August.
For more details visit www.photomadras.org